Beneath the glistening waves of the vast ocean, a world of breathtaking beauty and boundless curiosity awaits. An enchanting realm where the grace and playfulness of dolphins come to life with every stroke of your crayon.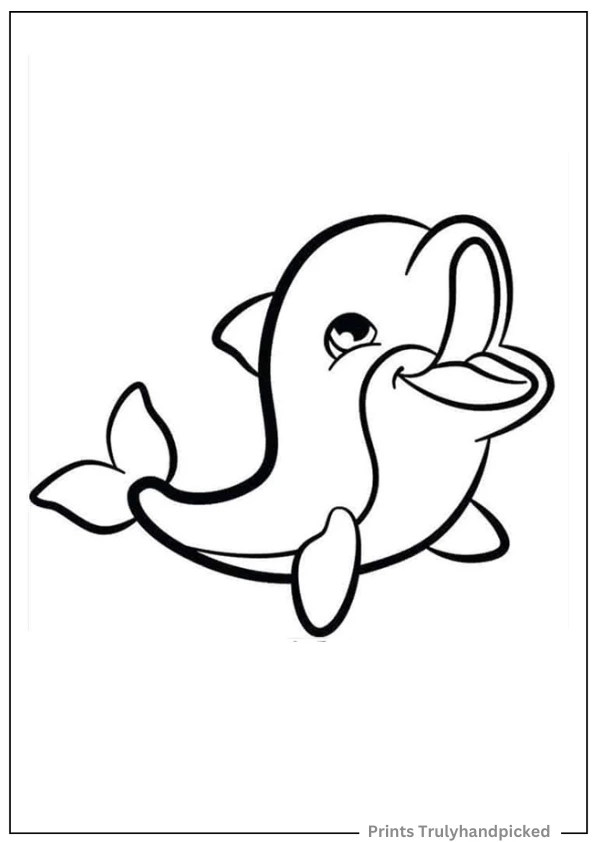 Imagine the azure waters of the ocean, the gentle lapping of waves, and the magical leap of dolphins as they break the surface.
In this collection, you hold the palette to capture the essence of these magnificent marine creatures and embark on a colorful journey into their underwater world.
On this artistic adventure, envision the sleek and silvery bodies of dolphins, their expressive eyes, and the joy that radiates from their every movement.
Save and Print Later >>
Each coloring page is an invitation to dive into the mysteries of the deep, to embrace the tranquility of the sea, and to celebrate the companionship of these intelligent beings.
Not just for coloring, they're about connecting with nature, fostering a love for marine life, and igniting the spark of creativity in young artists.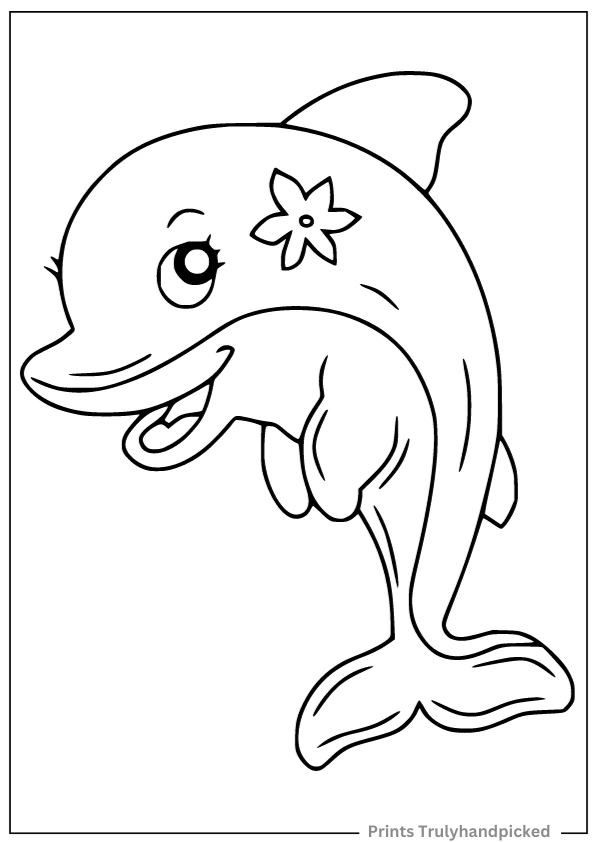 Dolphins symbolize harmony, intelligence, and the wonder of the oceans, making them the perfect subjects for exploration through color.
Let your creativity flow like the tides, let your colors dance with the grace of dolphins, and let your imagination take flight beneath the ocean's surface.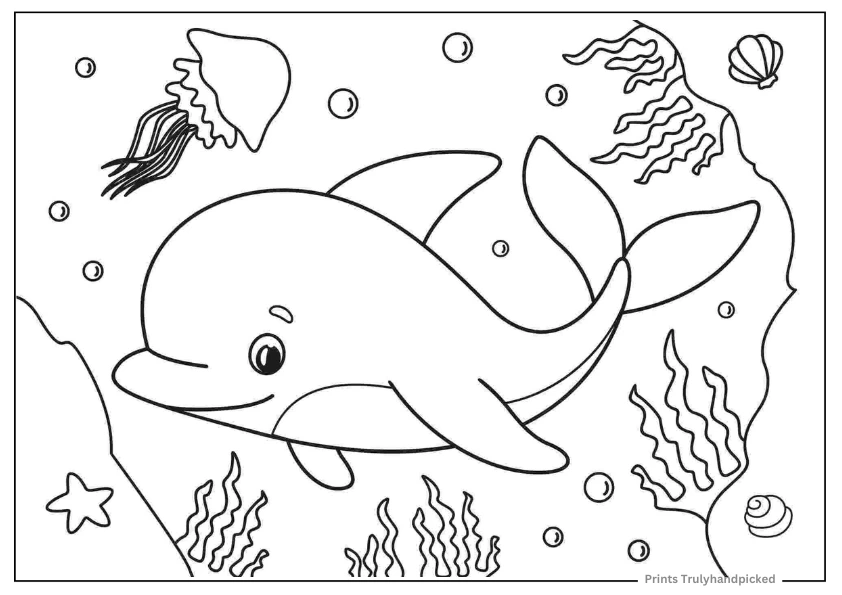 Printable Dolphin Coloring Pages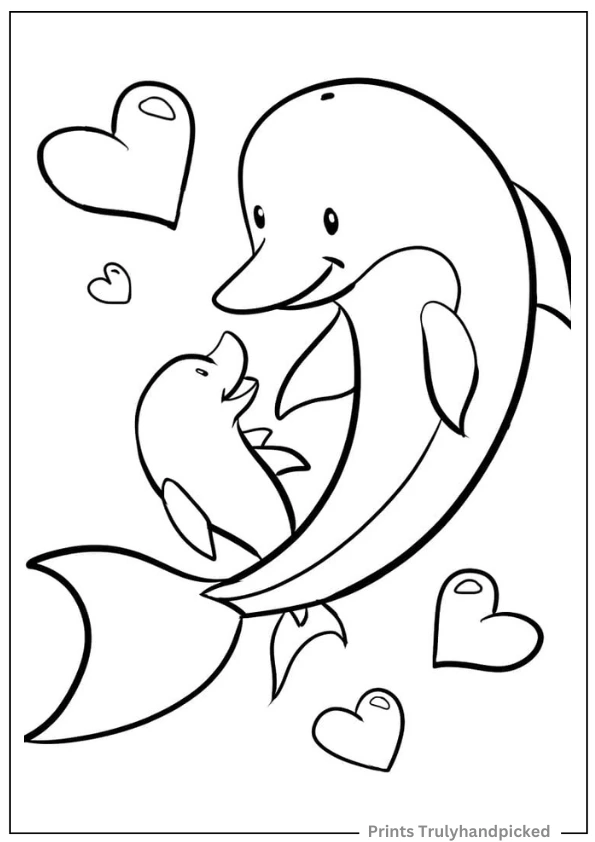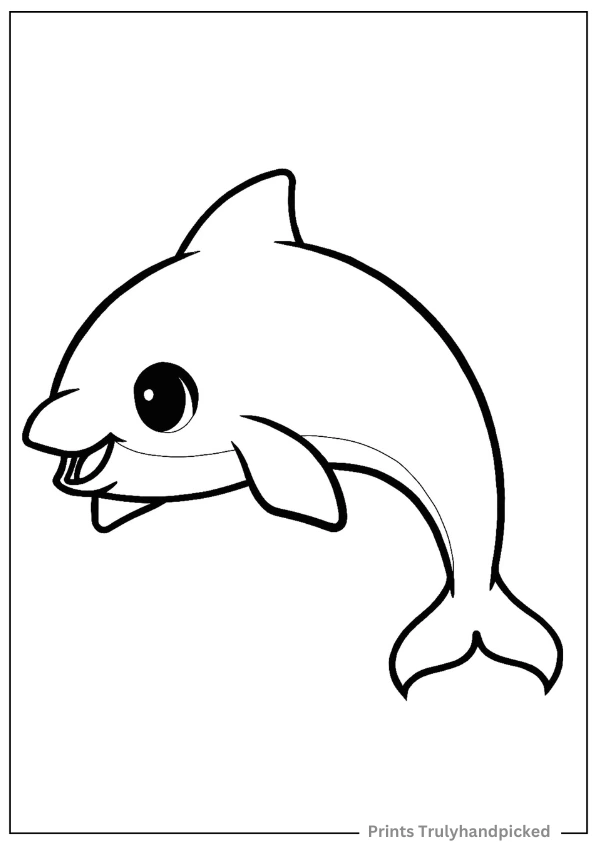 Dolphin-Themed Activities and Fun Hours for Kids
Movies and Cartoons: Children can enjoy movies and animated series featuring dolphins, such as "Dolphin Tale," "Flipper," and episodes of popular animated shows like "SpongeBob SquarePants" and "Finding Nemo," where dolphins make appearances.
Aquarium and Marine Park Shows: Visiting aquariums and marine parks that offer dolphin shows can be an exciting and educational experience for kids. These shows often showcase the intelligence and agility of dolphins.
Dolphin Books: There are numerous children's books that feature dolphins as central characters. Classics like "The Dolphin Tale" and educational books about dolphins' behavior and habitats can provide valuable insights.
Educational Documentaries: Kid-friendly documentaries about dolphins can be both entertaining and educational. These documentaries provide insights into dolphin behavior, communication, and their role in the marine ecosystem.
Dolphin Coloring Pages: Coloring pages featuring dolphins are a creative way for kids to learn about these creatures while expressing their artistic talents. These pages can be found in coloring books, online resources, or even as part of educational materials.
Dolphin Conservation Programs: Many organizations and aquariums offer educational programs for kids focused on dolphin conservation. These programs teach children about the importance of protecting marine life and their habitats.
Dolphin-themed Toys: Dolphin plush toys, puzzles, and figurines are popular among kids who love these marine mammals. These toys can provide hours of imaginative play and learning.
Dolphin-Watching Tours: For kids who live near coastal regions, participating in a dolphin-watching tour can be an unforgettable experience. These tours often provide opportunities to see dolphins in their natural habitat and learn from marine biologists.